Gravierwerkstatt Muenchen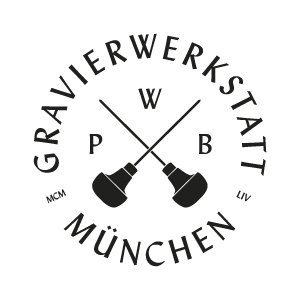 2013/08/13
Peter, one of my good old buddies and a really gifted award winning hand engraver, was asked from his former "Meister" to continue the traditional workshop specialized in handcrafted engravings for watches, jewelry and other valuable goods.

Peter said "yes" and as a matter of course I helped him out with a new communication strategy and of course a sleek visual design. Besides of his initials and the new name "Engraving workshop Munich" the logo shows his everyday tools - two burins.

The really cool looking and ideally suited font "Lydian" a calligraphic sanserif done by Warren Chappell in 1938 (!) underlines bridging the gap between tradition and modernity that Peter tries to provide.

All the elements were used on the needed media such as: business cards, compliment cards, business signs, website (interim page, the final site is still in development).

The business cards were printed by another talented artisan -
Kiyo Matsumoto from Letterpress 77.
Every card was hand printed in the traditional letterpress technique (relief printing, Johannes Guttenberg invented in 1440). Finally the black and white Gmund Color papers were laminated which adds a lovely small detail (b/w colored edge). Thanks Kiyo-san for your effort and great craftsmanship.


I wish Peter all the best doing what he loves the most -
embellishing little things.
www.gravierwerkstatt-muenchen.de
---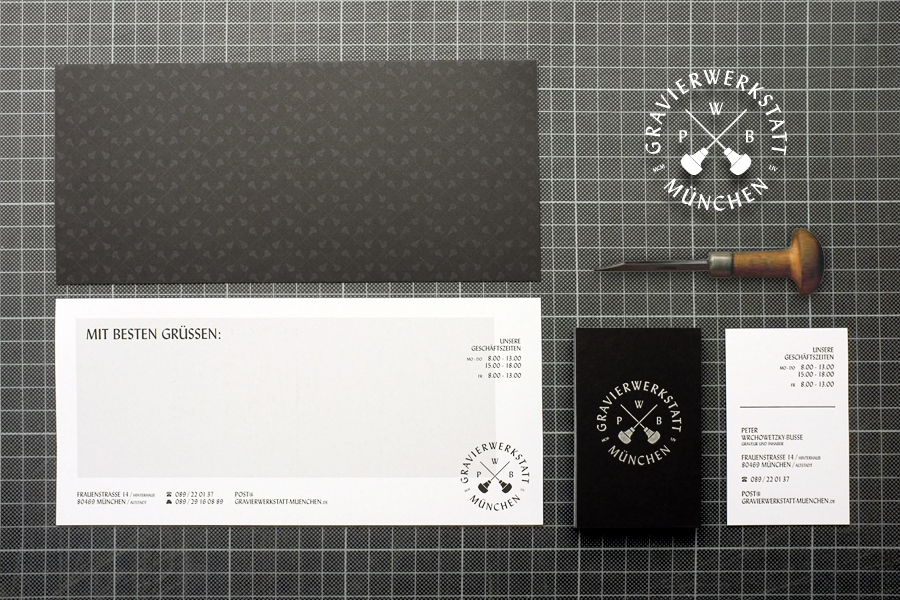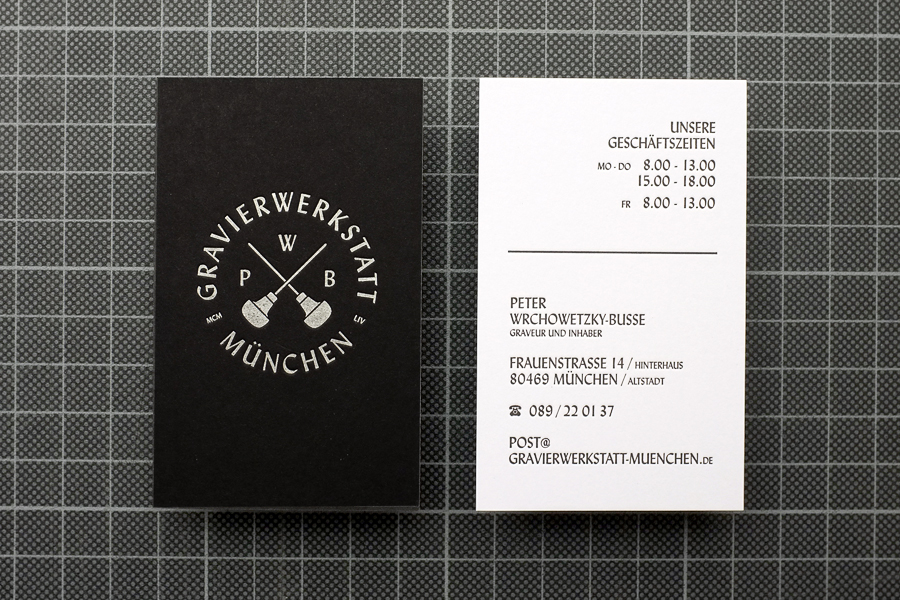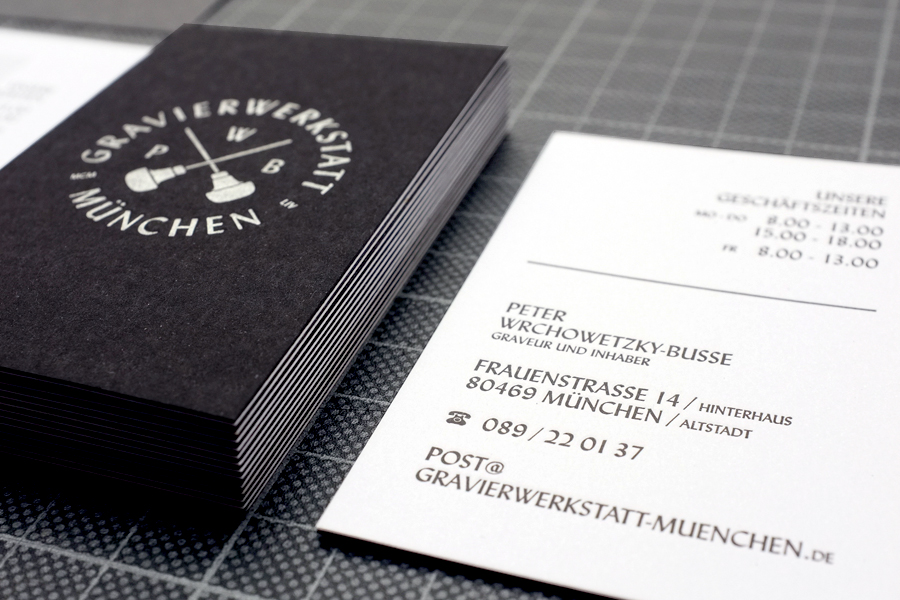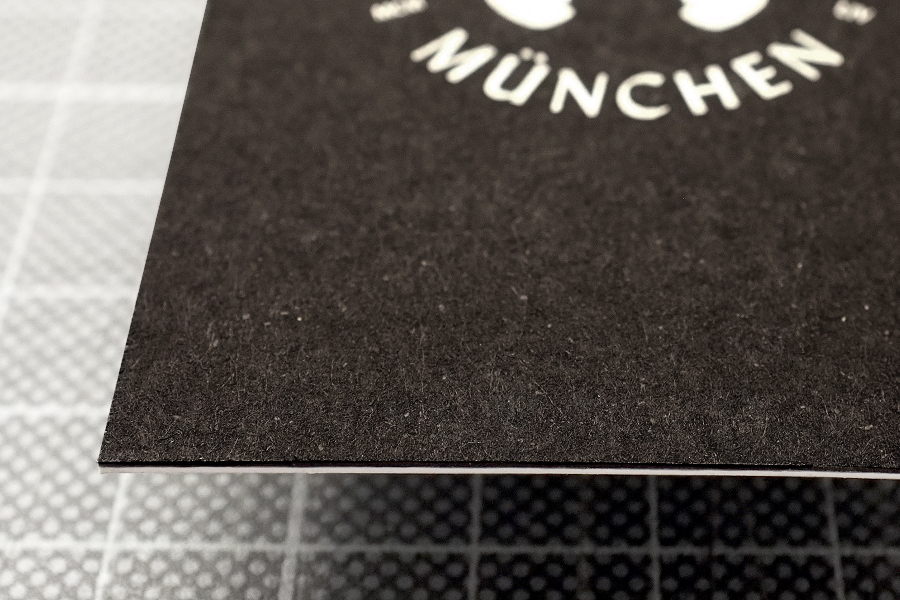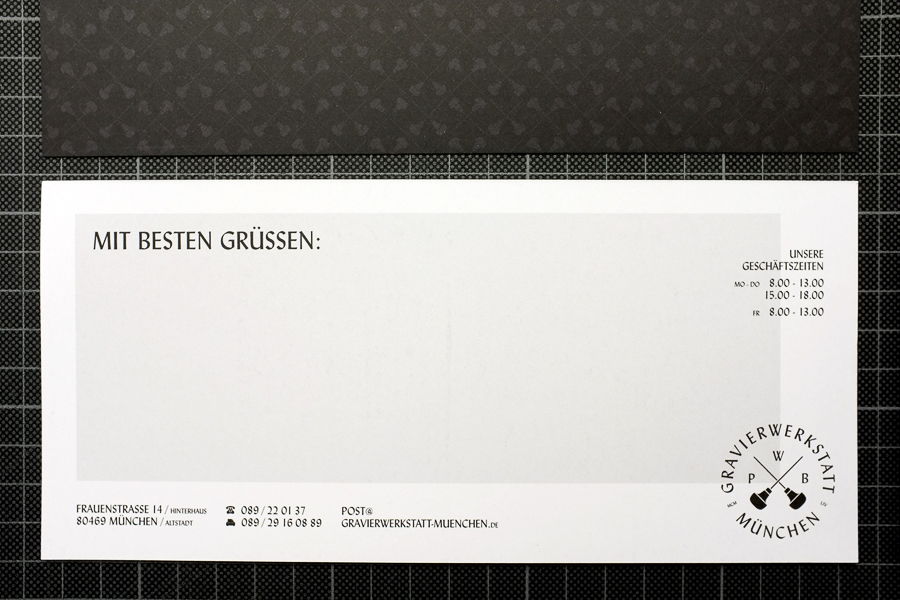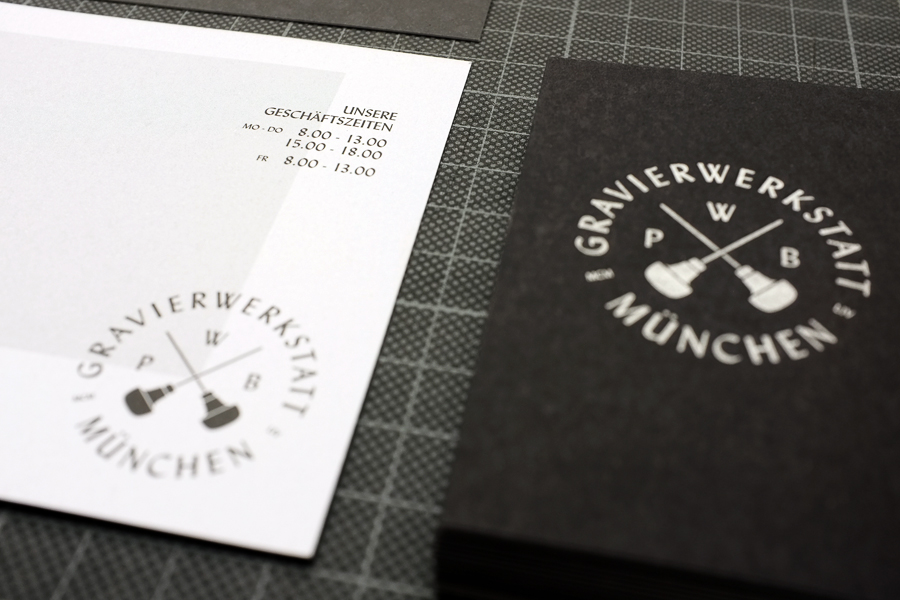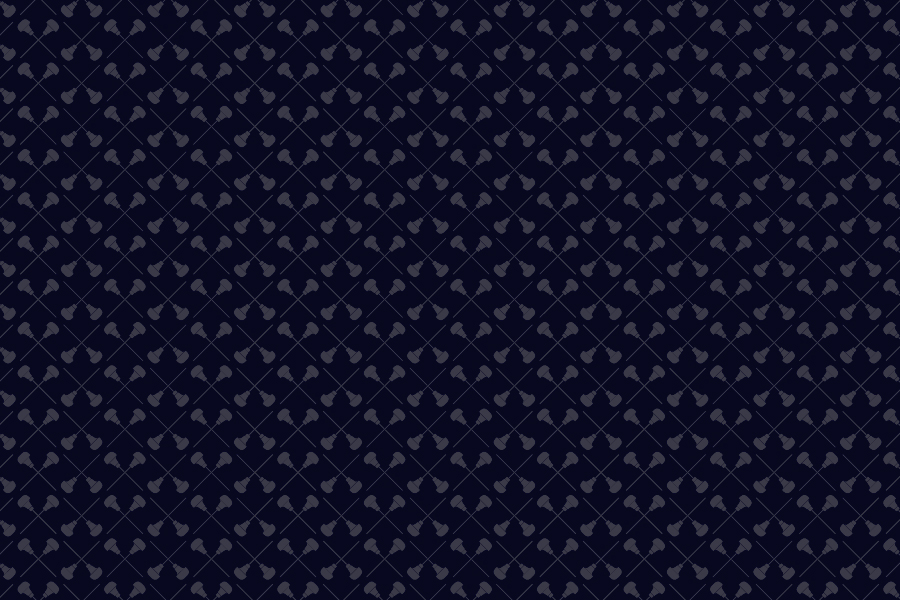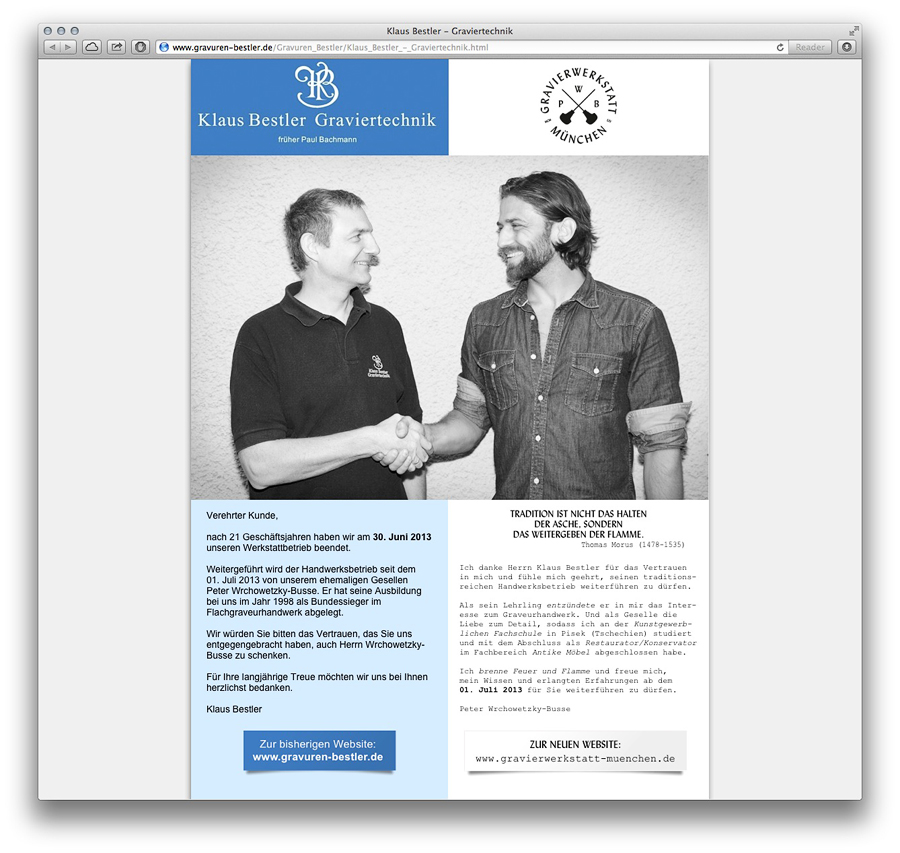 "Like father and son"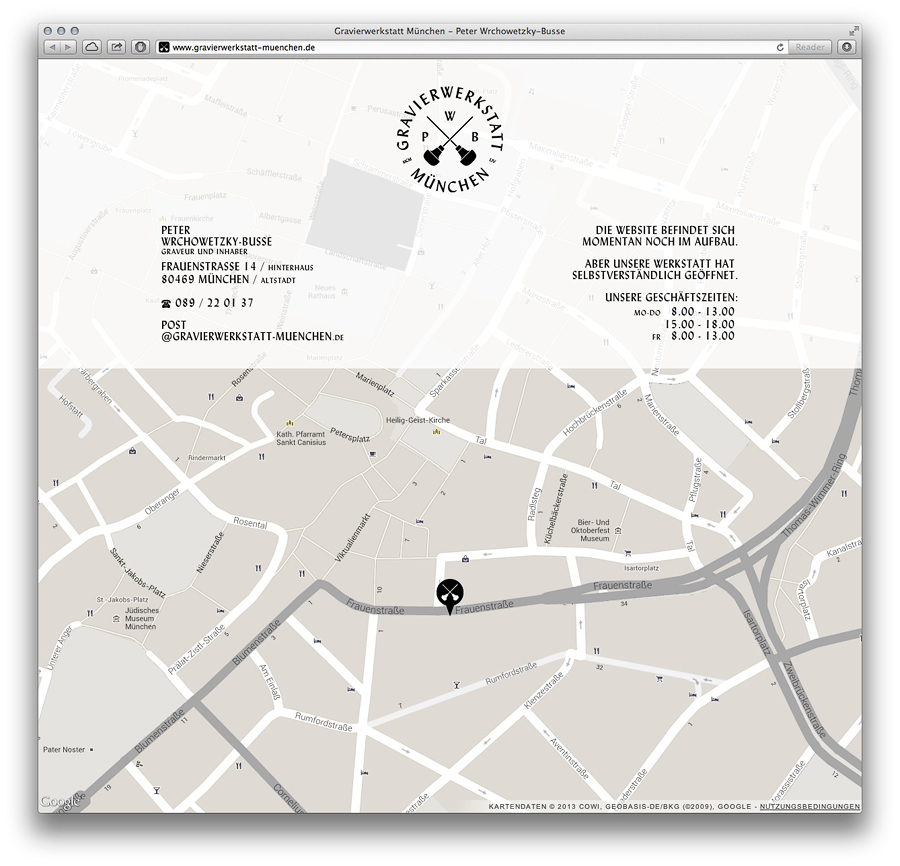 "Interim Landing Page"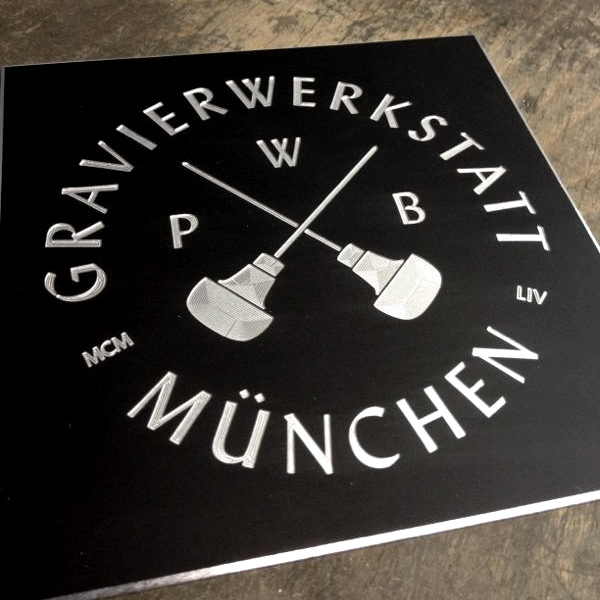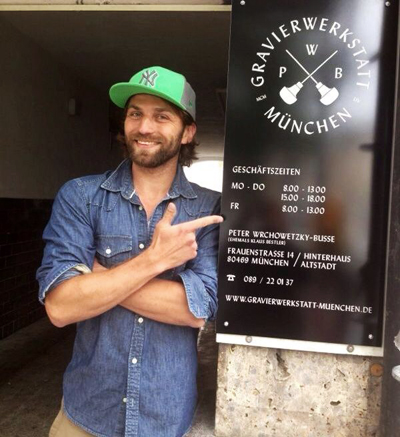 "Another happy customer"