Holger Thalmann, Photo/Videograph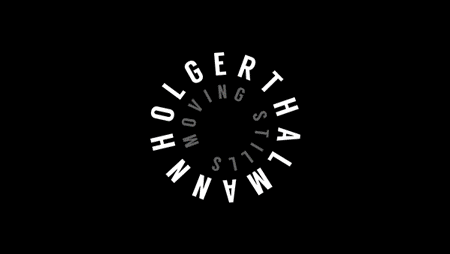 2014/06/20
Yeah, I was more than happy when my good old friend Holger asked me to set him up with a brand new corporate design. He is a Munich based photographer and feels comfortable shooting in urban, outdoor and studio environments.

Together we developed his new claim "Moving Stills" which combines Holger's two passions - photography and video.

The new logo symbolizes not only the lens of an human eye it also got its inspiration from a camera lens.

The clean black and white design provides Holger's colorful and thrilling pictures enough space to speak for themselves.

Together with my great tag team partner Marius Landscheid, an awesome web developer and coder, we hooked up Holger with a state-of-the-art responsive portfolio website. Check out the animated logo, the dynamic filter effect and the great album view. HTML5, CSS3, jQuery at its best.
www.holgerthalmann.de
---